It is time for another Waterstones dash. I haven't done this feature in a long time, due to the fact that whenever I go to Waterstones, I only buy one or two books and go back another time in the next week, but I am, doing one now and that's what counts.
(A/N: The larger editions are the copies I have)

FOUR – THE TRANSFER
More Four!
Fans of the Divergent series by No. 1 New York Times bestselling author Veronica Roth will be thrilled by 'The Transfer', the first of four new short stories told from Four's perspective.
Each brief story explores the world of the Divergent series through the eyes of the mysterious but charismatic Tobias Eaton, revealing previously unknown facets of his personality, backstory and relationships
MY THOUGHTS
I saw this in Waterstones, in the reduced section near all of the adult books and I honestly couldn't see any reason why I wouldn't buy it. I loved Veronica Roth's writing and the storyline throughout the Divergent trilogy, also it is a hardback (you have no idea how much I love hardback books) and it had a big fat, wonderful sticker on it saying £2.00 off. I bought it.
DANGEROUS GIRLS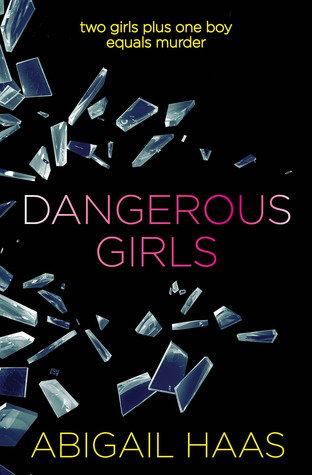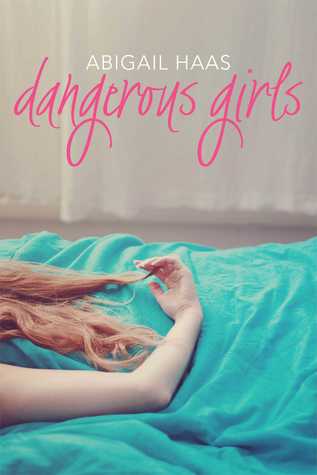 Elise is dead.
And someone must pay.
Anna, her boyfriend Tate, best friend Elise and a group of close friends set off on a debaucherous Spring Break trip to Aruba. But paradise soon turns into a living nightmare when Elise is brutally murdered.
Soon Anna finds herself trapped in a foreign country and fighting for her freedom. As she awaits the judge's decree, it becomes clear that everyone is questioning her innocence. To the rest of the world, Anna isn't just guilty, but dangerous. As the court case unfolds the truth is about to come out, and it's more shocking than you could ever imagine..
MY THOUGHTS
I've already read this book, I actually read it at soon as I bought it. It was amazing, may I add? I had looked at this book many times but never bought it and read it. But as soon as I read Celine's review on this book, I knew I had to buy it. Trust me, it did not disappoint.


LOOKING FOR ALASKA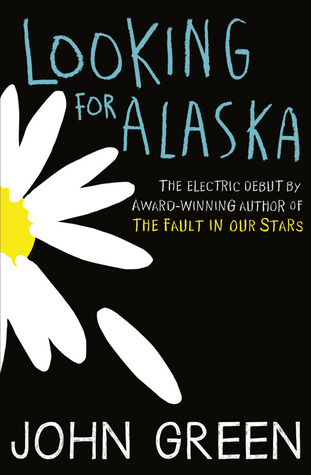 Before.
Miles "Pudge" Halter's whole existence has been one big nonevent, and his obsession with famous last words has only made him crave the "Great Perhaps" (François Rabelais, poet) even more. Then he heads off to the sometimes crazy, possibly unstable, and anything-but-boring world of Culver Creek Boarding School, and his life becomes the opposite of safe. Because down the hall is Alaska Young. The gorgeous, clever, funny, sexy, self-destructive, screwed-up, and utterly fascinating Alaska Young, who is an event unto herself. She pulls Pudge into her world, launches him into the Great Perhaps, and steals his heart.
After.
Nothing is ever the same.
MY THOUGHTS
I haven't yet read this book and I know, it's a shocker. I bought this because I have been recently buying more and more John Green books in order to get a full collection. I also bought this because John Green is an awesome writer and it's nice to buy a book you know will be good.
SUNDAY 13TH JULY 2014
(slight theme: MALE BOOKS&NO ADULTS)

THE ENEMY
They'll chase you. They'll rip you open. They'll feed on you...When the sickness came, every parent,
policeman, politician - every adult - fell ill. The lucky ones died. The others are crazed, confused and hungry. Only children under fourteen remain, and they're fighting to survive. Now there are rumours of a safe place to hide. And so a gang of children begin their quest across London, where all through the city - down alleyways, in deserted houses, underground - the grown-ups lie in wait. But can they make it there - alive?
Teens battle diseased grown-ups in this post-apocalyptic thriller full of unexpected twists and quick-thinking heroes
MY THOUGHTS
I picked up the third book in this series and bought, obviously not looking at it properly because I was so engrossed in the writing, so I kind of had to buy this book but I am very excited to be reading it! I love the ideas of apocalypses, I would totally survive one and aim to be the last person on the Earth. I think it's just the idea of how exhilarating it would be and zombies, oh my gosh you have no idea how excited and how kick ass I would be in an apocalypse. I also bought this because I really like boy books, so much action!



NOWHERE
'No one's coming for us.
Not our families, not the police.
No one.'
Alyn, Jes, Ryan and Elsa are Nowhere. A concrete cube in the middle of a dense forest. Imprisoned inside are one hundred teenagers from all over the country. They're all criminals. But none of them remember committing any crimes. Who has put them there. What do their captors want? And how will they ever break free . . . ?
MY THOUGHTS
I bought this book because like, The Enemy I was standing in Waterstones day dreaming about how cool this would be, to be in this book. It reminded me a lot like the Maze Runner and the Maze Runner was amazing, I love storylines like this.



EATS, LEAVES&SHOOTS
In

Eats, Shoots & Leaves, former editor Truss dares to say, in her delightfully urbane, witty, and very
English way, that it is time to look at our commas and semicolons and see them as the wonderful and necessary things they are. This is a book for people who love punctuation and get upset when it is mishandled. From the invention of the question mark in the time of Charlemagne to George Orwell shunning the semicolon, this lively history makes a powerful case for the preservation of a system of printing conventions that is much too subtle to be mucked about with.
MY THOUGHTS
I bought this for numerous reasons; curiosity, the number of people who bought this book and for the punctuation side of things. I am trying to broaden my horizons of books I read, and as it is only 200 pages long, I couldn't argue against reading it. If I got really bored I could just grin and bear it until page 200, and I still would have taken something from it. Either way, I still win.
I hope you enjoyed this post,
MY BLOG IS BETTER THAN YOUR VLOG