Time for another feature of CoverFlips.
As I wrote this I doubted myself, I think it is also time for another book review, but this week has been hectic. It was the last week of term and I am so tired and so excited because its no officially summer to me. Here are your coverflips which are hopefully going to all be of books I have read. So its kind of like a Review/Coverflips.
~enjoy~
THE HUNGER GAMES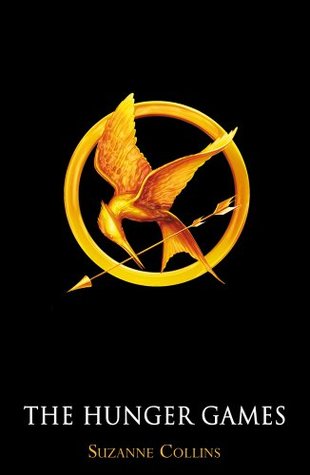 Winning will make you famous.
Losing means certain death.
In a dark vision of the near future, twelve boys and twelve girls are forced to appear in a live TV show called the Hunger Games. There is only one rule: kill or be killed.
When sixteen-year-old Katniss Everdeen steps forward to take her sister's place in the games, she sees it as a death sentence. But Katniss has been close to death before. For her, survival is second nature.
May the odds be ever in your favour.
MY THOUGHTS
I hope you all realise that this trilogy is possibly my favourite, I love the covers, so simple yet so effective however I prefer the cover on the right (which is the edition I have).
I love the hunger games. It is my life. If you haven't read it or seen the movies are you blind? It has been everywhere for the last two years.
The United States is gone, along with its flooded coasts. North America's two warring nations, the western Republic and the eastern Colonies, have reached a breaking point. In the midst of this broken continent and dark new world are two teenagers who will go down in history - 15-year old Day and 15-year-old June.
MY THOUGHTS
If you haven't read this book, I strongly recommend it. It is such a fast paced thriller, I was doubting whether to read it or not. But I read it and fell in love with it. However, do I like the covers? I don't know I think the one on the right fits the futuristic theme more, but other than that I don't know which one I prefer.
CITY OF BONES.
When fifteen-year-old Clary Fray heads out to the Pandemonium Club in New York City, she hardly expects to witness a murder― much less a murder committed by three teenagers covered with strange tattoos and brandishing bizarre weapons. Then the body disappears into thin air. It's hard to call the police when the murderers are invisible to everyone else and when there is nothing―not even a smear of blood―to show that a boy has died. Or was he a boy?
This is Clary's first meeting with the Shadowhunters, warriors dedicated to ridding the earth of demons. It's also her first encounter with Jace, a Shadowhunter who looks a little like an angel and acts a lot like a jerk. Within twenty-four hours Clary is pulled into Jace's world with a vengeance, when her mother disappears and Clary herself is attacked by a demon. But why would demons be interested in ordinary mundanes like Clary and her mother? And how did Clary suddenly get the Sight? The Shadowhunters would like to know...
MY THOUGHTS
One thing I have learnt about Cassandra Clare is that e sure knows how to write, her books are full of adventure and romance, there is a perfect balance in-between. I prefer the cover on the right, due to the fact that I am more familiar with this cover and I think it fits the theme more accordingly.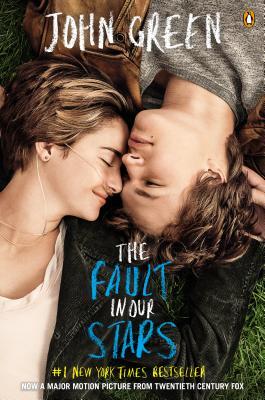 THE FAULT IN OUR STARS
Despite the tumor-shrinking medical miracle that has bought her a few years, Hazel has never been anything but terminal, her final chapter inscribed upon diagnosis. But when a gorgeous plot twist named Augustus Waters suddenly appears at Cancer Kid Support Group, Hazel's story is about to be completely rewritten.
MY THOUGHTS
I hope that all of you who went to see the movie had read the book beforehand, I cried a river, honestly. Mr Green, is a heart breaker and a terrific writer at the same time, it is quite extraordinary. I prefer the original cover, as much as I love Shai and Ansel, I want to feel like I'm reading a book and not a movie.
Well that is it for another week, be expecting more and more posts.
MY BLOG IS BETTER THAN YOUR VLOG