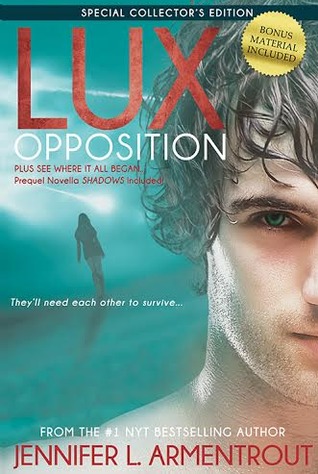 It's August! Does everyone know what this means? Only one more month of summer! *cries*
Anyway, Ellie normally does the New Releases but as she is in Portugal, staying in a luxurious villa and enjoying the sun and sea, I will be doing August New Releases on behalf of her.



Author: Jennifer L. Armentrout
Release date: August 5th 2014
Katy knows the world changed the night the Luxen came. She can't believe Daemon stood by as his kind threatened to obliterate every last human and hybrid on Earth. But the lines between good and bad have blurred.
Daemon will do anything to save those he loves, even if it means betrayal. But when it quickly becomes impossible to tell friend from foe, and the world is crumbling around them, they may lose everything to ensure the survival of their friends…and mankind.
Both Ellie and I are majorly excited to read the fifth and final installment to the Lux series. All of our unanswered questions in Origin will be answered and I'm sure there will be more action than ever! While some of us are sad to see the end of the series, there has been no question over how much we have come to love all the characters, the story and plot, and of course, Jennifer L. Armentrout. I think a few tears here and there will be shed.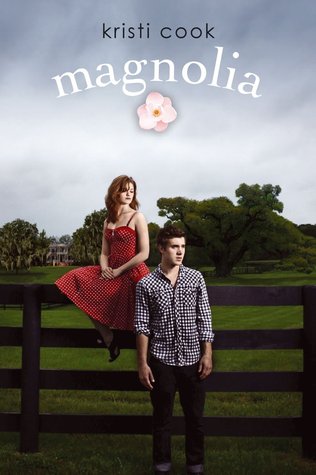 MAGNOLIA
Release date: August 5th 2014
Format: Paperback
In Magnolia Branch, Mississippi, the Cafferty and Marsden families are southern royalty. Neighbors since the Civil War, the families have shared vacations, holidays, backyard barbecues, and the overwhelming desire to unite their two clans by marriage. So when a baby boy and girl were born to the families at the same time, the perfect opportunity seemed to have finally arrived.

Jemma Cafferty and Ryder Marsden have no intention of giving in to their parents' wishes. They're only seventeen, for goodness' sake, not to mention that one little problem: They hate each other! Jemma can't stand Ryder's nauseating golden-boy persona, and Ryder would like nothing better than to pretend stubborn Jemma doesn't exist.

But when a violent storm ravages Magnolia Branch, it unearths Jemma's and Ryder's true feelings for each other as the two discover that the line between love and hate may be thin enough to risk crossing over.
Hmm... there is a fine line between love and hate. This book doesn't scream, 'Pick me up and read me pronto', at me and I mostly just picked this because, a) we all know that Ellie is a sucker for cliché romances, b) the name Ryder is pretty hot, and c) most other YA books for August were a part of a book series that I haven't read.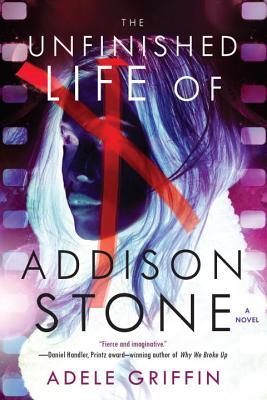 THE UNFINISHED LIFE OF ADDISON STONE
Author: Adele Griffin
Release date: August 12th 2014

From the moment she stepped foot in NYC, Addison Stone's subversive street art made her someone to watch, and her violent drowning left her fans and critics craving to know more. I conducted interviews with those who knew her best—including close friends, family, teachers, mentors, art dealers, boyfriends, and critics—and retraced the tumultuous path of Addison's life. I hope I can shed new light on what really happened the night of July 28.
Adele Griffin the author of many books that are on my to-read list and when I saw another one of her books with another intriguing cover, I knew that it was going to be another addition to my list. I don't really read biographies but as this is a false biography with Adele Griffin narrating it, how can I turn it down?
Release date: August 14th 2014
On the three-month anniversary of her boyfriend Flynn's death, Morgan uploads her only photo of him to FriendShare to get some closure—but she's shocked when the facial recognition software suggests she tag him as "Evan Murphy." She's never heard of Evan, but a quick search tells her that he lives in a nearby town and looks exactly like Flynn. Only this boy is very much alive.

Digging through layers of secrets and lies, Morgan is left questioning everything she thought she knew about her boyfriend, her town, and even her parents' involvement in this massive web of lies.
Yesssss! This gives off the creepy/mysterious/thriller vibe and I really, really, really need this book right now!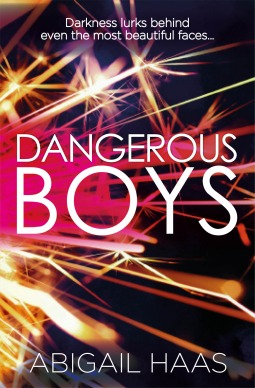 DANGEROUS BOYS
Release date: August 15th 2014
Three teens venture into the abandoned Monroe estate one night; hours later, only two emerge from the burning wreckage. Chloe drags one Reznick brother to safety, unconscious and bleeding; the other is left to burn, dead in the fire. But which brother survives? And is his death a tragic accident? Desperate self-defense? Or murder?
Chloe is the only one with the answers. As the fire rages, and police and parents demand the truth, she struggles to piece together the story of how they got there-a story of jealousy, twisted passion, and the darkness that lurks behind even the most beautiful of faces…
I already love Haas' previous book: Dangerous Girls and after Ellie read it, we were on the phone for an hour talking about how brilliant and shocking the book was so I'm very prepared and for Dangerous Boys and all the twists Haas has in store for us. I cannot wait for this to come out and once again, amazing cover.

* * *
I know that 2/5 books have already been mentioned in a post Ellie previously did > here, but I had to do them for this post to emphasise how excited I am for them to come out and because they are both some of the most anticipated books to come out for August. And because I added two books that have already been mentioned, I added another two new books to make up for it.
-C E L I N E